Supporting out affiliate programs supports us, because we can all work for free, but this website costs money to keep running.
Please consider bookmarking this page and start your shopping here.
Misen — Our Latest Affiliate
You've probably noticed we don't use pop-ups here or any advertising, but to keep this site running, we do have some affiliate links. And our affiliate programs are from stores that we actually use.
When it comes to kitchen hardware, knives, pans, etc, nobody can top Misen. I have one of their knives and I can shave with it . . . after three years of use. Most non-stick surfaces are toxic. Their carbon steel pan is non-stick because of the way you season and care for it. They make the best stuff in your kitchen. We highly recommend them.
These two links will get you started. Misen Chef's Knife and Misen Carbon Steel Pan.
Swanson's Health
This is the most unpretentious, quality organization we've ever known. They've been around for fifty year supplying the best supplements, the largest selection, at the best prices. We have been supporting their work for years, long before we joined their affiliate program. Just click the photo to shop there and support our work. If you don't see the tiny pic, click HERE.
Abe Books
We have used Abe Books for years to find old, out of date books. In our articles on the history of medicine, we would have been lost without Abe Books. Additionally, through Abe Books we purchased old, out of print, books in French about Louis Pasteur to finally debunk an internet rumor that had been around since before Bill Gates started giving away his billions to people forwarding emails (did anyone fall for that?).
We love Abe Books and here is a little widget to find any book you're interested in, or just click the top to visit and browse.
US Wellness Meats
For some city folk, it's hard to find good grass fed, free range, antibiotic free meats and poultry. Let alone healthy non-farm raised fish. Well, this is the go-to place.
Vital Choice
For those of you who cannot find Wild Seafood, this is your place.
Simply the Best
Simply the Best is a non-profit internet store that was started up by a friend who wanted to get some of our greatest discoveries to people at a darn good price. I helped her hire a handicapped person to do the shipping, but he embezzled some $3,000.00 from the company and I was immediately "volunteered" to do the shipping. Now I do everything for the company except the taxes at the end of the year. Two or three times a year we rent a commercial kitchen to make batches of Omegasentials, and fill bags with powered Pomegranate Juice, Beet Juice, and Mangosteen Paricarp powder, as well as fill bottles with MCT Oil. And we handle the best darn healing lotions and creams by Ron Salley (Miracle Skin products). So, take a look any time.
Learning Strategies
We first learned of these people when writing our first directories way back when we were The Wellness Directory of Minnesota. They sent is some Paraliminals . . . amazingly powerful cassette tapes for meditation and growth. Since then they've developed some very interesting programs that assist personal growth like nothing else. So here is their link and go read more about them:
Dr Alan Sears
Dr Al developed the Pace Program, which is an amazing program that readers have raved over for years. It is a weight loss program and body building program that strengthens your body and increases you lung capacity.
You can visit his Wellness Research site that has all of his programs, his newsletter, and tons of materials that will educate you in health and wellness.
Or if it's his products, supplements, creams and lotions designed to keep us looking young, you will want to visit his PureRadiance site.
His products are truly unique and his research is presented clearly and understandably.
Vital Proteins
This company is clean clear through. We've even written about it here: Vital Proteins.
They are straight forward, don't engage in hype or bullshit, tell you up front the nutrition in their products, and you can add their products to smoothies, stir fries , and make your own protein bars at home. They are just solid, good, healthy collagen and whey products. They have a huge selection, so feel free to check them out.
Cobionic
Here is another of our wonderful resources for good nutrition, collagen and whey products, and some supplements for a low carb.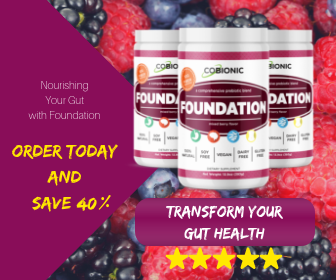 Global Healing Center
Dr. Edward F. Group III, the founder of this site, is a very controversial person. Beyond that, he's got some great products. They are designed to get the biggest bang for your buck.
He's got a great curcumin (very bioavailable) and a pretty good CBD oil, but my favorite is his Oxy Powder for a colon cleanse or for constipation (especially if you're on that Ketogenic diet).
To visit his store, just click on the graphic below.
Advance Physician Formulas
These products were designed by the famous Dr Ray Sahelian, MD. He's been designing herbal formulas and supplements for years and writing about them. I have two of his books right behind me as I write this.
Ora Wellness
When we were kids, cavities were what our dentist found and always told us to brush our teeth better, but as adults, suddenly, it was gum disease our dentist found and told us to floss our teeth. These people know everything there is to know about oral health.
East Essence
I've just ordered and received more of these wonderful outfits from India. They know what it's like to live in the sweltering heat, and I truly wish men here in America would learn to live comfortably. I wear these everywhere and sure, I get some weird looks, but when people talk to me, they ask and I tell them, and they realize how cool I am compared to them.
Sunburst Superfoods
I order all my spices from these people. When I make exotic dishes or my pickles, I order from them. And things for smoothies, like good Maca or Mangosteen fruit.
Hemi Sync
This is one of the companies I pointed people to in our article on Binarual Beats. Their CDs just center you immediately and are great for higher learning to deeper meditation.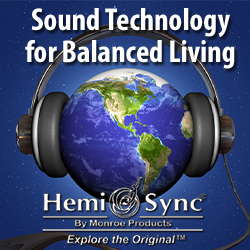 Miracle Noodle
It took me a while to learn out to cook these (you have to cook off all the water or nothing sticks to them) but the most important product they sell is their Konjac Flour. This thickens everything without adding a calorie. I could not make my MCT Mayo without it. Or a Stir Fry! It's just so easy to thicken sauces.
ROKU
Since getting one of these I've been the happiest camper in the whole camp. I am a true cinephile and now I have access to more movies than I could ever watch and at a price way below cable.
Starwest Botanicals
When my other suppliers are out, I check here. Great stuff, good prices. And most of their goodies are organic.
Amazon
Nobody can compete with Amazon, so as they say, "If you can't beat em, join em." So, we joined. Their commissions are lousy, but their service is great. If you need something overnight, bingo, it's there.
Click Here to Shop at Amazon
Through Our Affiliate Program
And even if you don't use our affiliate link to shop, you can sign up (by clicking below) to have a portion of each sale goes to support my favorite charity every time you shop there.
Some Special Amazon Programs